Never Miss Another Call While online with an Internet Answering Machine
---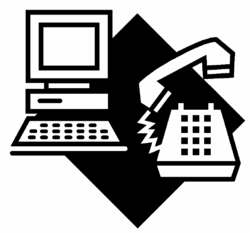 How many times have you been surfing the internet only to find out later that you missed an important call? Using your phone company's call waiting service (required), a simple inexpensive device alerts you to an incoming call while you are connected to the internet.
If you decide to take the call the device puts your internet connection on hold for a short length of time. You can stay and talk for as long as you like.
This device is easy to install, just plug it in. It works on all computers and operating systems.
Allows you to have simultaneous internet connection and incoming call availablity on the same phone line. Reference reveals source of this device. $3.00